Welcome to the exciting world of vlogging! If you're looking for the best vlogging equipment to kickstart your journey, look no further. Whether you're a budding influencer or just want to capture your adventures, having the right tools can take your vlogs to the next level.
When it comes to vlogging, having a high-quality camera is key. The market is flooded with options, from compact cameras to DSLRs, each offering unique features suited to different types of vlogs. So, which camera should you choose? Let's dive into the world of vlogging equipment to find the perfect match for your style.
Of course, a great camera is just the beginning. Alongside it, you'll need accessories like tripods, lighting equipment, and reliable microphones to ensure your vlogs look and sound professional. With so many options out there, we'll help guide you through the sea of choices, highlighting the best vlogging equipment to make your videos shine.
So, grab your creativity and let's explore the exciting world of vlogging equipment together! Whether you're a tech enthusiast or a complete newbie, we've got you covered with the latest insights and recommendations. Let's get ready to capture moments, share stories, and create amazing content that will wow your audience. Get ready to step into the world of vlogging equipment!
Looking to up your vlogging game? Discover the essential equipment that will enhance your video content. From cameras with crisp resolution to versatile tripods and reliable microphones, the right vlogging gear makes all the difference. Find the perfect camera, tripod, microphone, lighting, and editing software to create high-quality videos for your vlogging adventures. Explore our top recommendations to take your vlogs to the next level.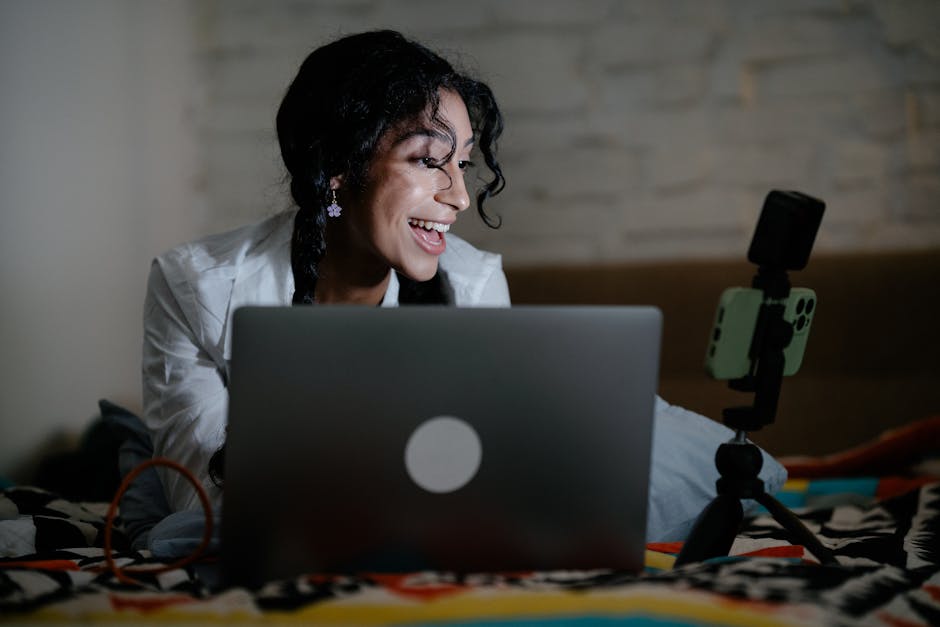 Best Vlogging Equipment: Capture the Perfect Moments
Are you a budding vlogger looking to step up your game? Well, you're in luck! In this article, we'll take a deep dive into the world of vlogging equipment. From cameras and microphones to tripods and lighting, we'll explore the best options available to help you create high-quality content that captivates your audience. So, grab your notepads and get ready to find the perfect gear for your vlogging journey!
1. High-Quality Cameras
When it comes to vlogging, a good camera is the key to capturing stunning visuals. There are several excellent options to choose from, ranging from DSLRs and mirrorless cameras to action cams and smartphones. DSLRs, such as the Canon EOS 80D, offer superb image quality, interchangeable lenses, and advanced autofocus systems that ensure professional-looking videos. Mirrorless cameras, like the Sony Alpha a6400, combine portability with exceptional image quality, making them a popular choice among vloggers on the go. Additionally, action cams like the GoPro Hero8 Black are perfect for adventurous vloggers who need a rugged and compact camera.
It's also worth mentioning that smartphones have come a long way in terms of their camera capabilities. Models like the iPhone 11 Pro and the Samsung Galaxy S20 Ultra boast impressive camera setups, allowing you to capture high-resolution videos with ease. Whichever camera you choose, make sure it has reliable image stabilization, good low-light performance, and the ability to record in at least 1080p resolution.
Pro Tip: Consider investing in a versatile camera with an articulating screen, as it allows you to see yourself while filming, making framing and focusing much easier.
2. Crisp Audio with Microphones
While good visuals are essential, don't neglect the importance of clear and crisp audio in your vlogs. Built-in camera microphones often fail to capture high-quality sound, especially in noisy environments. That's where external microphones come in. There are three main types of microphones used in vlogging: shotgun microphones, lavalier microphones, and USB microphones.
Shotgun microphones, such as the Rode VideoMic Pro, are highly directional and excel at capturing audio from a distance, making them ideal for vloggers who need to be heard in crowded places. Lavalier microphones, like the Audio-Technica ATR-3350, are small and discreet, making them perfect for vloggers who prefer a hands-free experience. Lastly, USB microphones, such as the Blue Yeti, offer excellent audio quality and are straightforward to set up – simply plug and play.
Remember to choose a microphone that suits your needs and is compatible with your camera or smartphone. Also, consider investing in a windscreen or a deadcat to reduce wind noise when filming outdoors.
3. Steady Shots with Tripods
One of the hallmarks of professional-looking vlogs is steady footage. Shaky videos can be distracting and make your viewers feel dizzy. A sturdy tripod is an essential piece of equipment for any vlogger. When choosing a tripod, make sure it can support the weight of your camera and provides stability in different environments.
The Manfrotto MTPIXI-B PIXI Mini Tripod is a popular choice among vloggers due to its compact size and versatility. It allows you to capture steady shots while on the move, making it perfect for travel vlogging. If you prefer a taller tripod, consider the Joby GorillaPod 3K. This flexible tripod can wrap around objects, giving you endless possibilities for unique shots.
Pro Tip: If you often vlog on the go or want to capture action shots, a gimbal stabilizer like the DJI Osmo Mobile 3 can provide even smoother footage by compensating for camera movements.
4. Perfect Lighting for that Glow
Lighting is a crucial element in creating visually stunning vlogs. Natural light is often the best option, but it's not always available or consistent. That's where artificial lighting comes in. Ring lights are a popular choice among vloggers for their ability to provide even illumination and create a pleasing catchlight in the eyes.
The Neewer 18-inch Ring Light Kit is a versatile option that offers adjustable brightness levels and color temperatures. It also comes with a tripod stand and a smartphone holder, making it suitable for different setups. If you prefer a more portable option, the Lume Cube Panel Mini is a compact and lightweight LED light that can be mounted on your camera or used as a handheld light source.
Pro Tip: Experiment with different lighting setups and angles to find the perfect look for your vlogs. Don't be afraid to get creative and play with shadows and contrast to add depth and visual interest.
5. Storage Solutions
As a vlogger, you'll be capturing plenty of footage and photos, so having ample storage is crucial. Depending on the type of camera you use, you may need SD cards or external hard drives. SD cards like the SanDisk Extreme Pro offer fast write speeds and ample storage capacities, ensuring you never miss a moment. External hard drives, such as the WD My Passport, provide additional storage for backing up your files and organizing your footage.
It's a good idea to have multiple SD cards on hand, especially if you're shooting in high-definition or 4K. This way, you can easily swap out cards when one gets full. Remember to regularly transfer your footage to your computer or external hard drive to free up space on your memory cards.
Pro Tip: Consider investing in a card reader for faster and more convenient file transfers. This can save you time and make the editing process smoother.
6. Small but Mighty: Accessories
While cameras, microphones, tripods, and lighting are the primary tools of vlogging, there are several smaller accessories that can help take your content to the next level. Here are a few handy accessories to consider:
Camera bag: Keep your gear organized and protected while on the go.
Extra batteries and chargers: Ensure you never run out of power during a shoot.
Memory card holder: Keep your SD cards secure and easily accessible.
External smartphone lenses: Add versatility and creativity to your smartphone camera.
Camera cleaning kit: Keep your lenses and sensors smudge-free for crisp shots.
These accessories may be small, but they can make a significant impact on the quality and convenience of your vlogs.
7. Editing Software: Polishing the Final Product
Once you've captured all the amazing footage, it's time to bring it all together and make your vlogs shine. Editing software is an essential tool for every vlogger. There are several options available, ranging from beginner-friendly applications to professional-grade software.
Adobe Premiere Pro is a popular choice among professional vloggers due to its robust features and advanced editing capabilities. If you're just starting out, you might prefer a more user-friendly option like iMovie (for Mac users) or Filmora (for both Mac and PC users). These applications offer basic editing tools and are great for beginners.
When choosing editing software, consider your budget, desired features, and level of expertise. Experiment with different software options to find the one that suits your needs best. Remember, practice makes perfect, so don't be afraid to try new techniques and experiment with your edits.
Best Vlogging Equipment for Beginners
Starting your vlogging journey can be overwhelming, especially when it comes to choosing the right equipment. Here are three essential pieces of vlogging gear that beginners should consider:
1. Smartphone Camera: Quality at Your Fingertips
Smartphones have revolutionized the way we capture and share our daily lives. Most smartphones today come equipped with high-quality cameras that can produce impressive vlogs. For beginners, using your smartphone's camera is a cost-effective and accessible option to dip your toes into the vlogging world.
Make sure to maximize your smartphone's potential by utilizing third-party apps for manual camera controls and video editing. Additionally, consider investing in a smartphone tripod mount to stabilize your shots and a external microphone to improve audio quality.
2. External Microphone: Crystal Clear Sound
While smartphones have decent built-in microphones, they often struggle to capture clear audio in noisy environments. That's where an external microphone can make a huge difference. A lavalier microphone that plugs directly into your smartphone can significantly improve the audio quality of your vlogs. The Rode SmartLav+ is a popular choice among vloggers for its excellent sound reproduction and ease of use.
Remember to position the microphone close to your mouth for optimal sound capture and minimize background noise by filming in quieter locations.
3. Portable Tripod: Stability on the Go
Keeping your shots steady is essential for creating professional-looking vlogs. A portable tripod allows you to achieve stable shots even when you're on the move. Look for a compact and lightweight tripod that can easily fit in your bag or be attached to your smartphone.
The Joby GorillaPod Mobile Rig is a versatile option that provides stability and allows you to mount additional accessories like lights or microphones. It also offers adjustable legs that can be wrapped around objects for unique camera angles.
Vlogging Equipment on a Budget
Vlogging doesn't have to break the bank. With a little creativity and savvy shopping, you can find affordable equipment that still delivers great results. Here are some budget-friendly options:
1. Action Camera: Compact and Versatile
Action cameras have gained popularity among vloggers for their compact size, durability, and versatility. They are perfect for capturing on-the-go adventures in high-quality video. The Akaso EK7000 is a budget-friendly action camera that offers 4K recording and comes with a range of accessories, making it a great option for vloggers on a tight budget.
While action cameras may not have the same image quality as higher-end cameras, they are an excellent choice for vloggers who prioritize portability and durability.
2. Clip-On Ring Light: Illuminate Your Vlogs
Ring lights provide even illumination and a pleasing catchlight in the eyes, but they can be quite expensive. However, there is an alternative for vloggers on a budget – clip-on ring lights. These portable lights attach to your smartphone or laptop, allowing you to illuminate your face during recordings.
The QIAYA Selfie Light Ring is a budget-friendly option that provides three levels of brightness and easily clips onto your device. It's perfect for vloggers who want to enhance their lighting without breaking the bank.
3. Basic Video Editing Software: Cut, Trim, and Enhance
Editing software plays a crucial role in creating high-quality vlogs, but professional software can be expensive. However, there are free or low-cost options available that provide basic editing functionalities. Shotcut, OpenShot, and iMovie (for Mac users) are all free video editing software options that offer essential features like cutting, trimming, and adding transitions to your videos.
These software options are perfect for beginners or vloggers on a budget who want to experiment with editing without investing in premium software.
The Bottom Line
Choosing the best vlogging equipment can be a daunting task, but with a little research and consideration of your needs, you can find the perfect gear for your vlogging journey. Remember, the quality of your content is paramount, so invest in reliable cameras, microphones, tripods, lighting, and editing software that will help you deliver outstanding vlogs to your audience.
Whether you're a beginner on a budget or a seasoned vlogger looking to upgrade your gear, there are options available for every price range. Don't be afraid to experiment with different equipment and techniques to find what works best for you and your unique style. Happy vlogging!
Key Takeaways: Best Vlogging Equipment
When it comes to vlogging, having the right equipment is essential. Here are some key takeaways to keep in mind:
Invest in a high-quality camera with good low-light performance.
Get a versatile lens that can capture wide-angle and close-up shots.
Consider using a tripod or stabilizer for steady footage.
Invest in a high-quality microphone for clear audio.
Don't forget about lighting – use natural light or invest in a portable LED light.
Frequently Asked Questions
Looking to up your vlogging game? We've got you covered with these common queries about the best vlogging equipment.
What camera is best for vlogging?
When it comes to choosing the best camera for vlogging, a few key features are worth considering. Look for a camera with a flip-out screen for easy framing and a wide-angle lens for capturing more in your shots. Additionally, good low-light performance and built-in image stabilization are crucial for high-quality vlogs. Some popular options include the Canon PowerShot G7 X Mark III and the Sony ZV-1.
While DSLR cameras offer fantastic image quality, they can be quite heavy and bulky for vlogging on the go. Mirrorless cameras are a great alternative, as they combine excellent image quality with a more compact size. Ultimately, the best camera for vlogging depends on your specific needs and budget.
What microphone should I use for vlogging?
Good audio quality can enhance the overall production value of your vlogs. For vlogging purposes, a shotgun microphone or lavaliere microphone are the most popular choices. Shotgun microphones are highly directional and ideal for capturing audio from a specific source, while lavaliere microphones are smaller and clip onto your clothing, providing hands-free audio recording.
Some recommended microphones for vlogging include the Rode VideoMic Pro and the Audio-Technica ATR-3350X. Remember to consider compatibility with your camera or smartphone and whether you need a wired or wireless option.
Do I need lighting equipment for vlogging?
Lighting is key to achieving a professional-looking vlog. Natural light is often the best choice, so consider filming near a window or outdoors during daylight hours. However, if you're vlogging in low-light environments or need consistent lighting, investing in some lighting equipment is a great idea.
A popular option for vloggers is the ring light. It provides a soft, even glow and can be easily adjusted for brightness. Another option is a portable LED panel, which offers more flexibility and control over the lighting setup. Experiment with different lighting techniques to find what works best for your style of vlogging.
What editing software is recommended for vlogging?
Editing plays a crucial role in creating engaging vlogs. There are several user-friendly video editing software options available, ranging from free to paid. Adobe Premiere Pro and Final Cut Pro are popular choices among professional vloggers due to their advanced features.
For beginners or those on a budget, software like iMovie (for Mac users) and HitFilm Express (available for both Mac and Windows) are great options. These programs offer basic editing functionalities and are relatively easy to learn. Remember, the best editing software for vlogging depends on your familiarity with editing tools and the complexity of your vlogs.
Is it necessary to invest in a tripod for vlogging?
A sturdy tripod can greatly improve the stability and overall quality of your vlogs. It allows you to film steady shots and frees up your hands for other tasks. However, if you primarily vlog using a smartphone, a mini tripod or a smartphone tripod mount can be a more portable and budget-friendly option.
Consider the type of vlogs you create and your filming style. If you often vlog on the go or in dynamic situations, investing in a compact tripod with flexible legs or a handheld gimbal stabilizer may be more suitable. Ultimately, a tripod is a valuable tool for any vlogger looking to level up their videography skills.
Best Vlogging Camera Setups – Beginner to Professional
Summary
So, to sum it up, if you want to start vlogging, you'll need some essential equipment. First, you'll need a good camera, preferably one with a flip-out screen. Next, invest in a quality microphone to ensure clear and professional audio. Lighting is also crucial, so consider getting a ring light or softbox to make your videos look well-lit and vibrant. Lastly, don't forget about tripods and stabilizers to keep your shots steady and smooth. With this basic vlogging equipment, you'll be ready to share your adventures with the world!
Remember, vlogging is all about creativity and authenticity, so don't stress too much about having the most expensive gear. Take your time to research and find equipment that fits your budget and needs. Most importantly, have fun and enjoy the process of creating and sharing your vlogs!