Are you dreaming of becoming a famous vlogger? Well, the secret to captivating your audience starts with choosing the right camera for vlogging. Let's dive into the world of cameras good for vlogging!
When it comes to vlogging, your camera plays a crucial role in creating high-quality, engaging content. Whether you're into lifestyle, beauty, or travel vlogging, having the right equipment can make all the difference.
So, what makes a camera perfect for vlogging? It needs to be compact, lightweight, and user-friendly, allowing you to effortlessly capture your adventures on the go. Plus, it should offer exceptional video quality and features that enhance your content creation process.
In this article, we'll explore some of the best cameras that fit the bill for vlogging enthusiasts like you. Get ready to take your vlogs to the next level with these amazing camera options! Let's get started!
Looking for the perfect camera for vlogging? Consider these top features! First, look for a camera with a flip-out screen to easily frame your shots. Next, opt for one with built-in image stabilization for smooth footage. Additionally, choose a camera with good low-light performance for versatile shooting conditions. Don't forget about audio quality – select a camera with a microphone input. Lastly, consider the battery life to ensure it lasts throughout your vlogging adventures. Happy vlogging!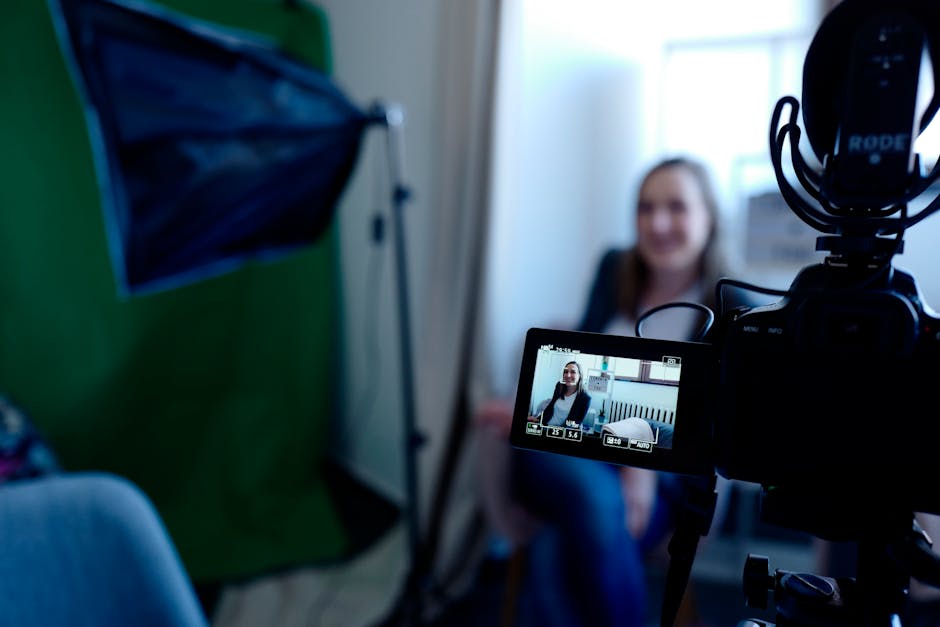 Cameras Good for Vlogging
In today's digital age, vlogging has become an increasingly popular way to share content and connect with an audience. A significant aspect of creating high-quality vlogs is having the right camera that can capture clear and professional-looking footage. Whether you're just starting out or looking to upgrade your equipment, finding the perfect camera can make all the difference in your vlogging journey. In this article, we will explore some of the best cameras that are ideal for vlogging, highlighting their features, benefits, and why they stand out in the market.
1. Canon EOS M50
The Canon EOS M50 is a fantastic camera choice for vloggers, especially those who are new to the vlogging scene. Its lightweight and compact design make it easy to carry around, while its excellent image and video quality deliver exceptional results. The camera features a 24.1-megapixel APS-C CMOS sensor, allowing for sharp and vibrant visuals. It also boasts a tilting touchscreen LCD, which is perfect for capturing selfies or monitoring your shots. With its built-in Wi-Fi and Bluetooth capabilities, you can easily transfer files to your smartphone or control the camera using a mobile device.
The Canon EOS M50 also offers 4K video recording at 24 frames per second, ensuring that you can create high-resolution content for your vlogs. It has Dual Pixel CMOS autofocus technology, providing accurate and speedy focusing, even in challenging lighting conditions. Additionally, this camera offers a microphone input, allowing you to enhance your audio quality by using an external microphone. Whether you're shooting travel vlogs or beauty tutorials, the Canon EOS M50 is a versatile camera that delivers exceptional results.
2. Sony A6400
If you're looking for a camera that excels in both image and video quality, the Sony A6400 is a top contender. This mirrorless camera features a 24.2-megapixel APS-C Exmor CMOS sensor and an advanced BIONZ X image processor, resulting in stunningly clear and detailed visuals. The A6400 incorporates Sony's renowned autofocus system, which includes 425 phase detection autofocus points, ensuring fast and accurate subject tracking. With its advanced Real-time Eye AF and Real-time Tracking capabilities, this camera is perfect for vloggers who are always on the move.
One of the standout features of the Sony A6400 is its impressive video recording capabilities. It supports 4K video recording at 30 frames per second, allowing for high-resolution and smooth footage. The camera also offers a microphone input for better audio quality and a flip-up LCD screen, making it easy to frame yourself while recording. Additionally, the A6400 boasts an excellent battery life, allowing you to vlog for extended periods without worrying about running out of power. Overall, the Sony A6400 is a reliable and feature-packed camera that is ideal for vloggers who prioritize image and video quality.
3. GoPro Hero9 Black
The GoPro Hero9 Black is a game-changer when it comes to action vlogging and capturing adventurous moments. This compact and rugged camera is perfect for vloggers who enjoy outdoor activities or extreme sports. With its waterproof design and HyperSmooth 3.0 video stabilization, the Hero9 Black delivers smooth and steady footage, even in challenging environments. It features a 23.6-megapixel sensor that allows for stunning 5K video recording, providing incredible levels of detail.
One of the standout features of the GoPro Hero9 Black is its versatility. It offers a front-facing display, making it easy to frame yourself while recording. The camera also features TimeWarp 3.0, which enables you to create unique time-lapse videos with smooth motion and dynamic speed changes. Additionally, the Hero9 Black has built-in mounting capabilities, allowing you to attach it to various accessories for different vlogging scenarios. Whether you're documenting your travels or capturing thrilling moments, the GoPro Hero9 Black is an excellent companion for any adventure-loving vlogger.
Overall, choosing the right camera for vlogging depends on your individual needs, preferences, and budget. Consider factors such as image and video quality, portability, audio capabilities, and additional features when making your decision. Remember, the camera is just one piece of the puzzle – content, storytelling, and your unique personality are what truly make a vlog successful. Happy vlogging!
Additional H2 Headings
Now that we have explored some of the top cameras for vlogging, let's dive deeper into the world of vlogging and uncover more information about this exciting form of content creation. The following H2 headings will provide you with valuable insights and tips to enhance your vlogging journey:
3. The Importance of Lighting in Vlogging
Good lighting is essential for creating high-quality vlogs. In this section, we will discuss the importance of lighting in vlogging and provide tips on how to achieve great lighting in different environments.
4. Editing Software for Vlogs
Editing plays a crucial role in creating engaging and polished vlogs. Discover some of the best editing software options available and learn how to enhance your vlogs through post-production.
5. Vlogging Equipment Essentials
Beyond cameras, there are various other equipment and accessories that can take your vlogs to the next level. From tripods to microphones, we will explore the essential tools every vlogger should consider.
6. Benefits of Vlogging
Vlogging offers numerous benefits beyond creative expression. In this section, we will delve into the advantages of starting a vlog, from personal growth to potential income opportunities.
7. YouTube vs. Other Vlogging Platforms
YouTube is undoubtedly the most popular platform for vlogging, but it's not the only one. Compare YouTube to other vlogging platforms, such as Instagram and TikTok, and determine the best fit for your content.
8. Vlogging Tips for Beginners
If you're new to vlogging, starting can be a bit overwhelming. Don't worry – we have got you covered. Discover some essential tips and tricks to kickstart your vlogging journey on the right foot.
9. Growing Your Vlogging Channel
Building a successful vlogging channel takes time and effort. Learn effective strategies to gain subscribers, increase engagement, and establish your presence in the vlogging community.
10. Monetizing Your Vlogs
Turning your passion for vlogging into a source of income is a dream for many aspiring content creators. Explore the various ways to monetize your vlogs and make money doing what you love.
11. Creating Engaging Vlog Content
Content is king in the world of vlogging. Dive into the art of storytelling, discover different vlog formats, and learn how to create compelling content that captivates your audience.
12. Brand Collaborations and Sponsorships
As your vlog grows in popularity, opportunities for brand collaborations and sponsorships may arise. Uncover the secrets to securing partnerships and building mutually beneficial relationships with brands.
13. Travel Vlogging Tips and Tricks
Travel vlogging allows you to share your adventures with the world. Find out how to capture the essence of your travels, showcase destinations, and create captivating travel vlogs.
14. Beauty and Fashion Vlogging
Beauty and fashion vlogs are immensely popular. Learn how to style your shots, showcase products effectively, and build a loyal audience in the beauty and fashion community.
15. Food and Recipe Vlogging
Food and recipe vlogs are a feast for the senses. Discover the art of food videography, explore different culinary genres, and learn how to create mouthwatering food and recipe vlogs.
16. Fitness and Wellness Vlogging
Fitness and wellness vlogs inspire and motivate viewers to lead a healthy lifestyle. We'll share tips on filming fitness routines, creating workout challenges, and connecting with the fitness community.
17. Gaming and Esports Vlogging
Gaming and esports vlogs are booming. Dive into the world of gaming content creation, explore gaming gear, and discover strategies to engage the gaming community through your vlogs.
18. Personal Vlogs and Daily Vlogging
Personal and daily vlogs offer a glimpse into the lives of content creators. We will discuss the art of documenting your daily experiences, sharing personal stories, and connecting with your viewers.
19. Documentary-style Vlogs
Documentary-style vlogs delve deep into various subjects and tell captivating stories. Learn how to research, plan, and execute documentary-style vlogs that educate and entertain your audience.
20. Trends in Vlogging
Vlogging is constantly evolving, with new trends emerging regularly. Stay up to date with the latest vlogging trends, discover innovative techniques, and embrace the ever-changing landscape of content creation.
Conclusion
With a wide range of cameras available, finding the right one for vlogging can seem overwhelming. However, understanding your needs and considering factors such as image quality, portability, and additional features will guide you towards the camera best suited for your vlogging journey.
Remember that the camera is just one piece of the puzzle. Content creation, storytelling, and your unique personality are what truly make a vlog successful. Experiment with different techniques, engage with your audience, and continuously strive to improve your skills. Happy vlogging!
Key Takeaways: Cameras Good for Vlogging
Cameras with flip-out screens are great for vlogging as they help you see yourself while recording
Look for cameras with good autofocus capabilities so that you stay in focus while moving
A lightweight camera is ideal for vlogging on the go, as it won't weigh you down
Consider cameras with built-in image stabilization to achieve smooth and steady footage
Having good low-light performance is important for vlogging in different lighting conditions
Frequently Asked Questions
Welcome to our FAQ section all about cameras that are great for vlogging! If you're looking to start your own vlog or improve the quality of your videos, you've come to the right place. Below are some commonly asked questions and their answers to help you make an informed decision.
What are some important features to look for in cameras good for vlogging?
When choosing a camera for vlogging, there are several key features to consider. First, look for a camera with good video quality, preferably one that can shoot in at least 1080p resolution. Next, consider the camera's size and weight. You'll want something portable and easy to handle while filming on the go.
Another important feature is a flip-out screen or an external monitor. This allows you to see yourself while recording, making it easier to frame your shots and ensure you're in focus. Finally, consider the camera's audio capabilities. Look for one with a microphone input or built-in high-quality sound recording to ensure your audience can hear you clearly.
What are some popular camera options for vloggers?
There are many great camera options available for vloggers, depending on your budget and needs. One popular choice is the Canon EOS M50 Mark II. It offers excellent video quality, a compact size, and a flip-out screen for easy framing. Additionally, it has built-in Wi-Fi for seamless content transfer to your devices.
If you're on a tighter budget, the Sony ZV-1 is another fantastic option. It's specifically designed for vlogging and offers features like excellent autofocus, built-in image stabilization, and a fully articulating screen. It also has a dedicated microphone input for better audio quality.
Do I need a separate microphone for vlogging?
While most cameras have built-in microphones, investing in a separate microphone can greatly improve your vlogging audio quality. The built-in microphones on cameras can pick up unwanted background noise or may not capture sound as clearly as an external microphone.
There are different types of external microphones available depending on your preferences and the environment you'll be filming in. For example, a shotgun microphone can help capture audio from a distance, while a lavalier microphone clips onto your clothing for hands-free recording. Overall, an external microphone is a great investment to enhance the overall quality of your vlogs.
Is it better to use a DSLR or a mirrorless camera for vlogging?
Both DSLRs and mirrorless cameras can be great options for vlogging, but each has its own advantages. DSLRs are known for their exceptional image quality and versatility, as they allow you to swap out different lenses to achieve different looks.
Mirrorless cameras, on the other hand, are generally more compact and lightweight, making them easier to carry around and handle for vlogging on the go. They often have faster autofocus and better video features, such as higher frame rates. Ultimately, the choice between DSLR and mirrorless comes down to personal preference and your specific vlogging needs.
What are the recommended video settings for vlogging?
For vlogging, it's generally recommended to shoot in 1080p or higher resolution for the best video quality. Higher resolutions like 4K can provide more detail, but they also require more storage space and processing power. Shooting in 30 frames per second (fps) is a common choice, but you may also consider 60fps for smoother motion.
In terms of exposure, it's best to use manual mode or aperture priority mode to have more control over the lighting conditions. Additionally, it's a good idea to shoot in a flat color profile or log profile if your camera offers it, as it allows for more flexibility in editing and color grading during post-production.
Top 3 – Best Vlogging Cameras (2023)
Summary
If you're thinking about starting a vlog, using a camera is a great idea! Cameras offer better quality and more control over your videos than a smartphone. You can choose from a variety of cameras, such as point-and-shoot or DSLRs, depending on your needs and budget. Don't forget to consider important features like image stabilization and audio quality. With the right camera, you can capture amazing vlogs and engage your audience!
Using a camera for vlogging has many advantages. Firstly, cameras provide higher video quality compared to smartphones. Secondly, cameras offer more control over settings like focus, exposure, and white balance. Additionally, cameras have features like flip screens, which allow you to see yourself while recording. It's important to choose a camera based on your needs and budget. With the right camera, you can take your vlogs to the next level and create content that your viewers will love. Happy vlogging!